-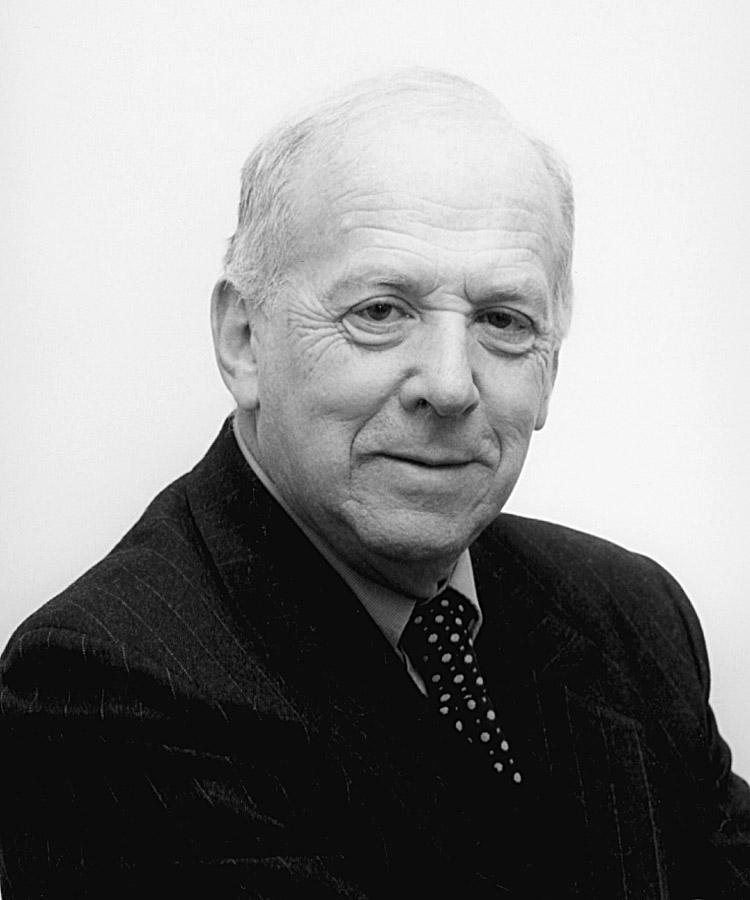 Boris Marshak
by Matthew Z. Dischner
No one shaped the study of the Sogdians like Boris Marshak. As an archaeologist, expert on Iranian and Central Asian metalwork, and a writer, teacher, and lecturer, Marshak was perhaps the preeminent scholar of Sogdian culture in the 20th century.
Born in 1933 in Luga, in Russia's Leningrad region (Leningradskaya Oblast Ленинградская область), Marshak grew up in an intellectual and literary environment. His forbears were well-known scholars and, more immediately, his father and uncle were writers. In 1956 he received his M.A. in archaeology from Moscow University, and, after a stay at the Tajik Academy of Sciences in Dushanbe (Tajikistan), he joined the State Hermitage Museum (Leningrad) in 1958. He received his Ph.D. from the Institute of Archaeology (Leningrad) in 1965, and a doctorate in 1982 from Moscow University.
Marshak's love affair with the Sogdians began at the ruins of Panjikent in 1954, when he joined the excavations of that Sogdian town, which were then under the direction of Aleksandr M. Belenitsky (1918–1976). During the following years, Marshak learned his craft well. He developed new excavation techniques that revealed that (contrary to previously held opinion) Panjikent was more than a single-period site. He showed that it went back to at least the 5th century and could be divided into several chronological periods well into the mid–8th century. His ability to sort out the stratigraphy of Panjikent's rebuilding and the sequences of its collapsed rooms and vaults from multistoried houses, as well as to establish chronologies for its wall paintings, brought him considerable renown.
In 1978, Marshak took over directorship of the Panjikent excavations. He served in that capacity until his death—at Panjikent—in 2006. His role in the excavation and preservation of the site cannot be overstated. Each year, for more than fifty years, Marshak returned to Panjikent. In the 1990s, confronted with the dissolution of the Soviet Union and civil war in Tajikistan, he kept the excavation afloat and intact. Beyond directing its excavation, he ensured appropriate conservation and restoration of Panjikent's wall paintings and its other finds.
Marshak was a prolific author. In addition to numerous scholarly articles, he wrote several books crucial to our knowledge of Sogdian art and culture, in particular on painting and metalwork. His writing on Sogdian painting was extensive. Not only did he tackle the description and classification of Sogdian painting styles, he carefully decoded their subject matter. His Legends, Tales, and Fables in the Art of Sogdiana (2002) is a highly readable explanation of the images used in Sogdian visual art. The open culture of the Sogdians drew from neighboring regions, and the proper identification of Sogdian imagery required a masterful knowledge of Iranian, Central Asian, and classical history, literature, religion, and folklore—all of which Marshak possessed.
In addition, Marshak advanced the field of Iranian and Central Asian metalwork. He wrote extensively on the subject, most notably in his dissertation in 1971, which he subsequently expanded into a German volume. He teased out distinctions and commonalities from the vast number of decorated plates, bowls, ewers, and other kinds of metalwork—many without provenance—to classify them into three "schools," creating a foundation for metalwork studies. He published numerous articles on various aspects and examples of Sogdian metalwork, including the silver bowl decorated with a lion, now in the Freer Gallery of Art.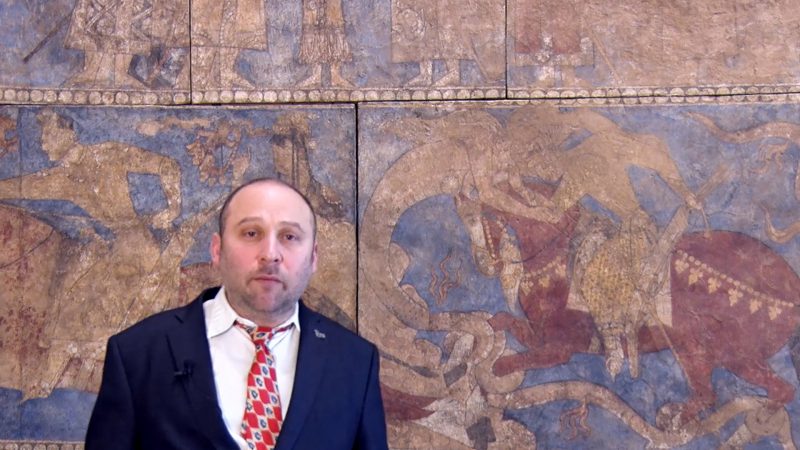 In 2006, during the excavation season, Marshak died at Panjikent. He is survived by his wife, Valentina I. Raspopova, also a highly regarded archaeologist, with whom he coauthored many Sogdian-related articles. Fittingly, he is buried just outside the walls of Panjikent. Marshak's legacy at Panjikent continues under the joint directorship of Pavel B. Lur'je (State Hermitage Museum) and Sharofuddin Kurbanov (Donish Institute of History, Academy of Sciences of the Republic of Tajikistan).
This assessment of Marshak's life and achievements has relied on the following: Judith A. Lerner, "Boris Il'ich Marshak, 1933–2006," American Journal of Archaeology 111, no. 4 (2007): 783–85; and Aleksandr Naymark [Naimark], "Boris Il'ich Marshak, 1933–2006," Central Eurasian Studies Review 6, Nos. 1–2 (2007): 56–64.
For a bibliography of his work, see Lev M. Vseviov and Valentin G. Škoda, "A Bibliography by Boris Il'ič Maršak," Ērān ud Anērān: Studies Presented to Boris Il'ič Maršak on the Occasion of His 70th Birthday, ed. Matteo Compareti, Paola Rafetta, and Gianroberto Scarcia (Venice: Libreria Editrice Caforscarina, 2006), 13–30.
Marshak [Marschak/Maršak], Boris I. Sogdiiskoe serebro: Ocherki po vostochnoi torevtike Согдийское серебро: Очерки по восточной торевтике [Sogdian Silver: Essays on Eastern Toreutics] (Moscow 1971). Available online at https://depts.washington.edu/silkroad/museums/shm/marshak/marshak.pdf. See also Marshak Boris I. [Marschak/Maršak], Silberschätze des Orients: Metallkunst des 3.–13. Jahrhunderts und ihre Kontinuität (Leipzig: E. A. Seemann, 1986).
Boris I. Marshak [Marschak/Maršak], "A Sogdian Silver Bowl in the Freer Gallery of Art," Ars Orientalis 29 (1999): 101–10.